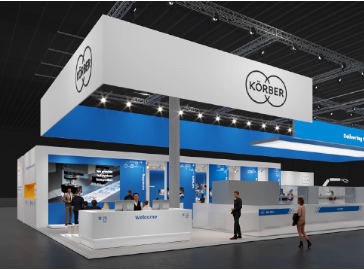 Do you want to discover how you can increase your productivity with our latest innovations in packaging technology and palletizing solutions?
Join us at Interpack, from 4-10 May 2023, and grab your free ticket today!
Take the opportunity to see our state-of-the-art machines in action, talk with our experts, attend presentations and discover all the benefits that our solutions have to offer.
Meet us at Interpack and check out our best-in class solutions!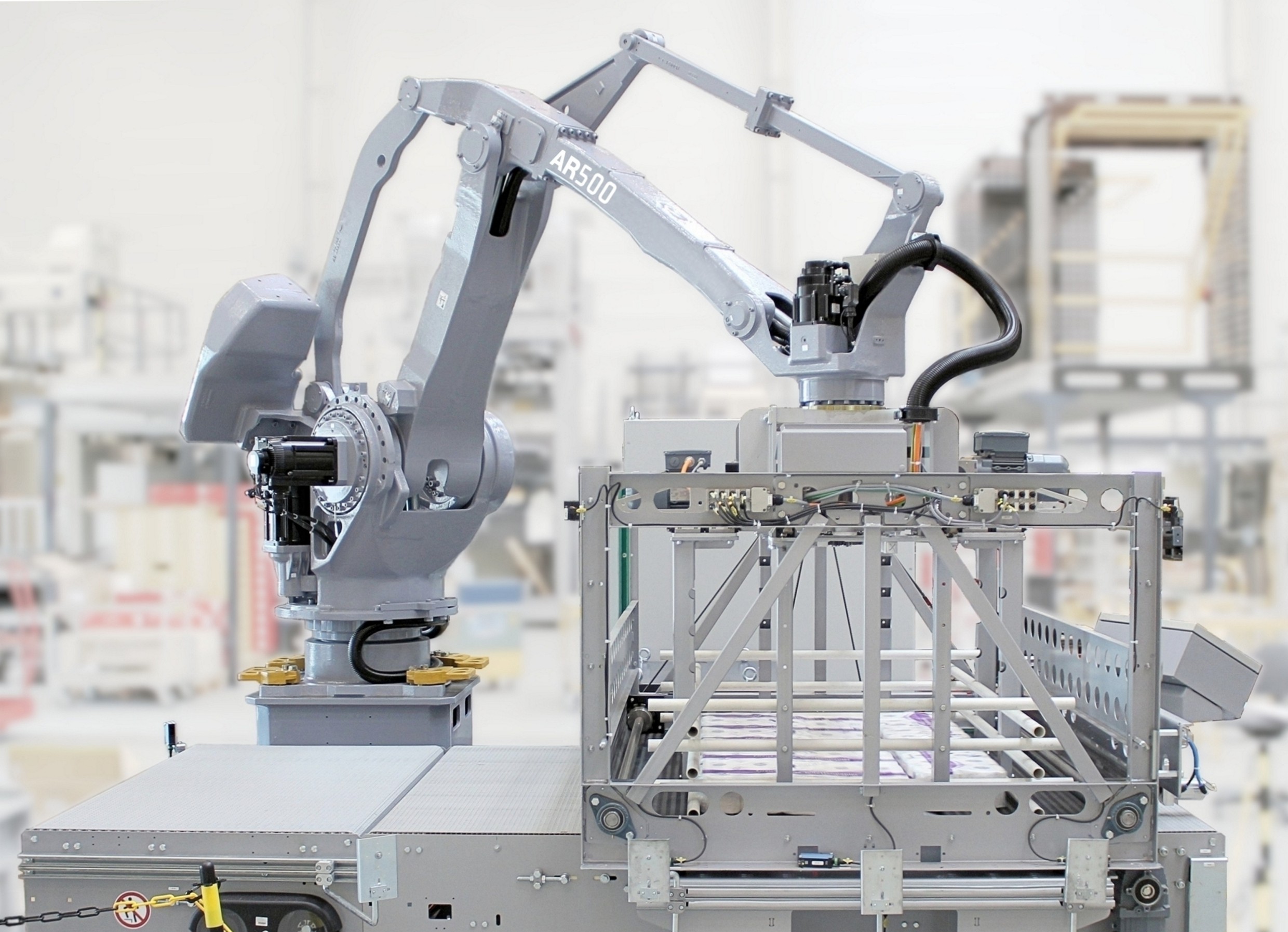 Palletizing solutions
Deliver innovative solutions for flexible palletizing
At our booth you will experience our innovative palletizing solutions for all kind of industries such as Food and Beverage, Tissue or FMCG . Optimize your production lines with our innovative pallet management systems, which results in faster cycle times and a higher level of precision, increasing efficiency and reducing costs while improving working conditions and employee safety.
At interpack we will exhibit our innovative unique combination of the K.Handle Robot Palletizer AR320 with the K.Handle Gripper GR75. This modular solution is capable of picking complete product layers from conveyors and placing them securely and flush on a pallet, regardless of the product or layer pattern.
Packaging solutions
At our booth you will also experience our latest packaging machine NeoTOPx running in line with our Topload Case Packer. Throughout the week we will offer live demos and hands-on practices.
Also learn more about our various supply chain solutions for the pharmaceutical industry by discovering our innovative palletizer.
Additionally, our team of experts will be available to answer any question and provide presentations on the benefits our Körber Ecosystem can bring to your production.