Meet us at the

Parcel+Post

Expo!
Join us at this year's Parcel+Post Expo, the premier event for the global parcel delivery, e-commerce logistics, and postal industries. With decades of expertise in automation and digitalization, Körber proudly presents a comprehensive array of efficient products and solutions for parcel and mail processing.
At Körber, we're committed to pioneering solutions that propel progress. We invite you to be part of the journey at Parcel+Post Expo and embrace intelligent automation for a sustainable future. The most effective way to shape that future is by collaborating.
We extend our invitation to explore our portfolio and witness the advantages it offers in tackling not only today's industry challenges but also those of tomorrow.
Get your free ticket for Parcel+Post Expo
Embrace smart automation today for a sustainable tomorrow!
This year's highlights are: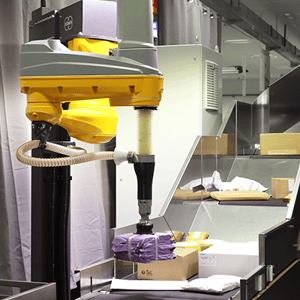 VarioPick
Our highly efficient robotics solution for induction loading
Designed to singulate a de-layered bulk stream, VarioPick empowers you to meet today's workforce challenges. It prepares parcels for barcode reading and induction loading and culls out non-machinable items. Deep learning technology helps to precisely identify object size, shape, and position. The robot can also determine the optimal gripping point. This and the special gripper design ensure safe transportation and a high throughput.
Visicon
Revolutionizing efficiency through automated singulation:
Limited space, staff availability and growing parcel volumes are challenges the industry faces, not just today but also tomorrow. The modular Visicon product family – with up to 18,000 pph, one of the highest throughputs on the market – tackles these challenges head on. The efficient and well-proven Körber Visicon Singulation Line will convert your bulk flow into a continuous stream of individual shipments. Parcels are arranged one after the other, with a predefined gap for following induction and sorting processes. The advanced AI-based vision system accurately detects and records the shape, size and relative position of each parcel and forwards this information to the singulation control system. The Visicon Singulation Line gives you the option of detecting and extracting exceptions such as doubles, side by sides and oversized parcels.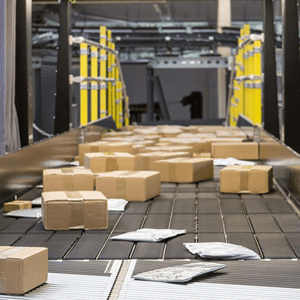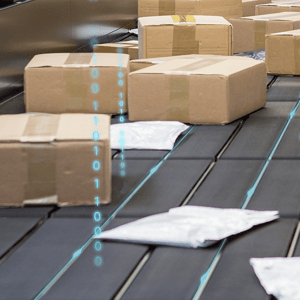 Smart Maintenance
... to improve and optimize your service processes:
With our digital applications, you can take your hub's visibility to a whole new level. Having predictive maintenance information embedded within a maintenance plan reduces operational downtime. Furthermore, improved equipment maintenance forecast helps balance service team workload, reduces spare parts utilization, and optimizes inventory management.
Modernization made

easy
Breaking industry standards:
As a logistics company, you are looking to increase and secure productivity, minimize or at best avoid unplanned downtimes, and optimize processes. We offer you a wide-ranging portfolio of modular and customizable technical services for our own logistics systems, as well as for those from third-party providers, to help you break industry standards and unleash your systems' potential.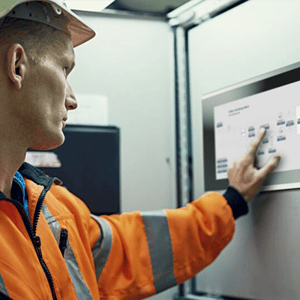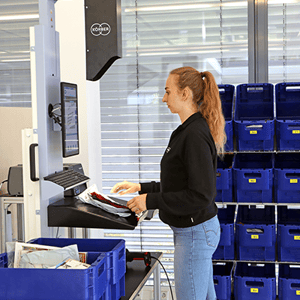 ADS: Address Digitalization Station
The latest solution for efficient address reading and sorting of residual mail and small parcels:
ADS is designed as a semiautomatic system, combining state-of-the-art recognition systems with today's manual sorting processes. With Körber's advanced ARTread recognition and address reading software, ADS is easy to use. Operators need no special knowledge of manual sorting processes. Its high accuracy reduces misdeliveries. Additional services such as return-to-sender and address forwarding are also available. The ADS applies machine-readable labels on the shipments. Shipments are reintroduced into the automation process, significantly reducing the volume of manual rest mail that needs to be sorted. Its minimal footprint means that ADS can be flexibly deployed within sorting centers.
Parcel+Post Expo conference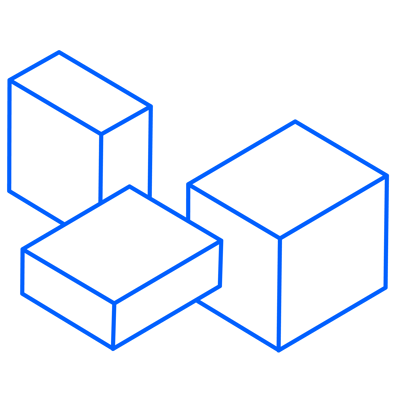 The 2023 Parcel+Post Expo conference will feature a unique combination of 'live' in-person and virtual conference sessions, workshops, and panel debates.
Thorsten Bohn, our head of sales for the mail and parcel business, will talk about "How robotics and AI revolutionize parcel sorting center operations".